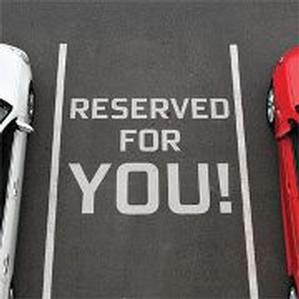 The Steinbrenner PTSA is going to auction one reserved student parking spot (2017-18 school year) online each day for 5 consecutive days (total of 5 spots), beginning on 5/22/17! The proceeds of this auction will 100% benefit PTSA programs that directly benefit GSHS students, such as annual scholarships. The winner of each day may select any spot in the student parking lot(s). The winner the first day gets the first selection, the winner the second day, gets the second selection, and so on for all 5 spots.
ALL School Parking Lot Rules Apply (Student Handbook, page 10) - Must be a rising Senior or Junior. You must qualify for a front lot spot in order to reserve a front lot spot. The $20.00 school fee is already included in the final sale. Once you win the spot, the PTSA will contact you and get your requested spot number. The hangtag for your spot will be reserved and you do NOT have to come to school the day the spots are assigned to other students. You will have to complete the necessary parking lot paperwork for the school when you retrieve your hang tag.
Spot #1 auction date 5/22/17 8:00 am to 8:00 pm
Spot #2 auction date 5/23/17 8:00 am to 8:00 pm
Spot #3 auction date 5/24/17 8:00 am to 8:00 pm
Spot #4 auction date 5/25/17 8:00 am to 8:00 pm
Spot #5 auction date 5/26/17 8:00 am to 8:00 pm.
All questions should be emailed to GSHSptsaauction@gmail.com no later than 7:00p.m. the day (s) of the auction.