Cash 4 Class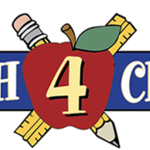 Here's an easy way to shop and earn money to support our school!
Westfield Mall (Citrus Park, Brandon, and Sarasota) will give us 5 points for every dollar spent during the school year, for every purchase made at their malls.
All that YOU have to do is submit your receipts online at shopandlog.com/WestfieldFL . You can take a picture of any of your mall receipts and just submit them to that link. Receipts can be from stores, the movie theaters, or the food court. You can use your mobile device to submit receipts with no app needed! Each participating school can earn from $300- $5000. Last year, we placed sixth, and this year, we would love to make the Top 3!
Happy Shopping!
Upcoming Events
Sep

13

Thu Sep 13 2018 5:00pm - 5:30pm

Sep

13

Thu Sep 13 2018 5:30pm - 6:00pm

Oct

4

Thu Oct 4 2018 4:00pm - 5:00pm

Nov

8

Nov 8 2018 4:00pm - Nov 9 2018 5:00pm
OUR MISSION
To support and speak on behalf of children and youth in the schools, in the community and before governmental bodies and other organizations that make decisions affecting children.

To assist parents in developing the skills they need to raise and protect their children.

To encourage parent and public involvement in the public schools of this nation.
OUR PURPOSE
To promote the welfare of the children and youth in home, school, community, and place of worship.

To raise the standards of home life.

To secure adequate laws for the care and protection of children and youth.

To bring into closer relation the home and the school, that parents and teachers may cooperate intelligently in the education of children and youth.

To develop between educators and the general public such united efforts as will secure for all children and youth the highest advantages in physical, mental, social, and spiritual education.