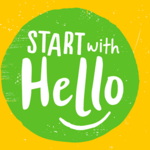 START WITH HELLO, A WEEK OF KINDNESS
START WITH HELLO, a Week of Kindness - 9/24 - 9/28
Monday - September 24th - Say hi to someone you don't know!
Tuesday - September 25th - Wear something that represents you (favorite sport team etc.)
Wednesday - September 26th - Wear Green to show spirit!*
Thursday - September 27th - Photo Booths and Props
Friday - September 28th - Friendship Friday
*PURCHASE YOUR START WITH HELLO T-SHIRT DURING BOTH LUNCHES TO WEAR WEDNESDAY 9/26!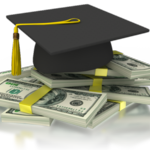 PTSA SCHOLARSHIP
Are you graduating in 2019 with plans to continue your education in some way? Do you have at least a 3.0 weighted GPA? Are you a student member of the PTSA? Have you served your school and community throughout high school?
You may be eligible to apply for a PTSA scholarship!
Click on PTSA Links at top of page for additional inf
**
If you are a senior and you would like to earn volunteer hours for the PTSA scholarship, here is an opportunity that you can help out with!
Help with "Start with Hello" Initiative during lunches on Monday, 9/24 – Friday, 9/28
To sign up to help with one or both of these volunteer opportunities, please contact Laura LoPresti at gshsptsavolunteers@gmail.com.
Upcoming Events
Sep

24

Sep

26

Sep

27

Sep

28
OUR MISSION
To support and speak on behalf of children and youth in the schools, in the community and before governmental bodies and other organizations that make decisions affecting children.

To assist parents in developing the skills they need to raise and protect their children.

To encourage parent and public involvement in the public schools of this nation.
OUR PURPOSE
To promote the welfare of the children and youth in home, school, community, and place of worship.

To raise the standards of home life.

To secure adequate laws for the care and protection of children and youth.

To bring into closer relation the home and the school, that parents and teachers may cooperate intelligently in the education of children and youth.

To develop between educators and the general public such united efforts as will secure for all children and youth the highest advantages in physical, mental, social, and spiritual education.