George Steinbrenner High School 15-Year Anniversary Personalized Paver Fundraiser!!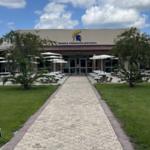 Commemorate your Student(s) and/or Alumni with a Personalized Paver that will be installed, sealed and maintained! All purchased pavers will be incorporated into the existing area located in front of the cafeteria! In addition to the revitalized paver area designed to include both the existing pavers and the newly purchased pavers, all proceeds will be utilized for other beautification projects around the campus!
· Each Paver starts at $75 for 3 lines or less (16 characters including spaces per line).
· You can add a 4th line for an additional $25 for a total of $100
· Add our school Warrior Symbol Clipart (optional) to your paver for an additional $25 as shown below: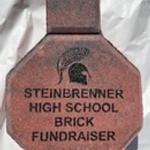 (For example, the above sample paver would cost $125)
· ONLY WITH the purchase of your paver, you can purchase a brick replica for $50!! This replica is a 3"x 3" brick copy with a felt bottom to be used on your desk or around your home OR a great gift as a thoughtful reminder of your paver located at the school!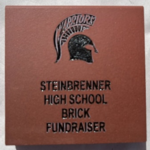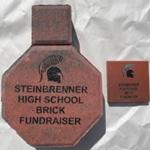 (For example, the above sample paver and replica would cost $175)
For more information contact us at [email protected]
To purchase your piece of history on this special anniversary, click on this link: https://4everbricks.com/donors/shs/
Don't Miss Out - Sale ends 1/31/24!! The unveiling of the installed pavers will be scheduled in the Spring of 2024!!
QR Code: