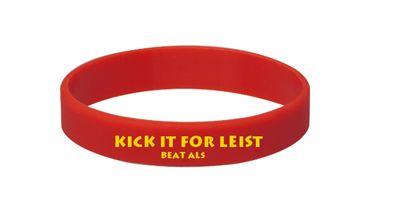 On Friday, November 18th, the Steinbrenner High School community joined together in a school-wide event and donation-based fundraiser, "Kick It for Leist'. The event was a faculty-student kickball game in the stadium in the afternoon. WFLA News coverage is posted, below.

A big "thank you" to the Warrior family who raised
$26,273.80 for Mr. Leist's fight against ALS!