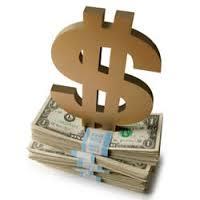 How many of us have said, "I sure wish someone had taught me about managing my money when I was in school"?
Many young people today are finding themselves with serious financial problems and in a debt cycle that is hard to reverse. In the meantime, they are unable to save for important life goals. The saddest part, is that it could have been avoided with some simple and sound money management skills.
During the first week of November, 258 Steinbrenner seniors participated in "Money Management" workshops provided by Adam Parks, a financial advisor and owner of Trinity Wealth Management. Topics such as good debt vs. bad debt, budgeting, improving credit, reducing debt, saving money and the impact of compound interest were discussed. This program was sponsored by the Steinbrenner PTSA.